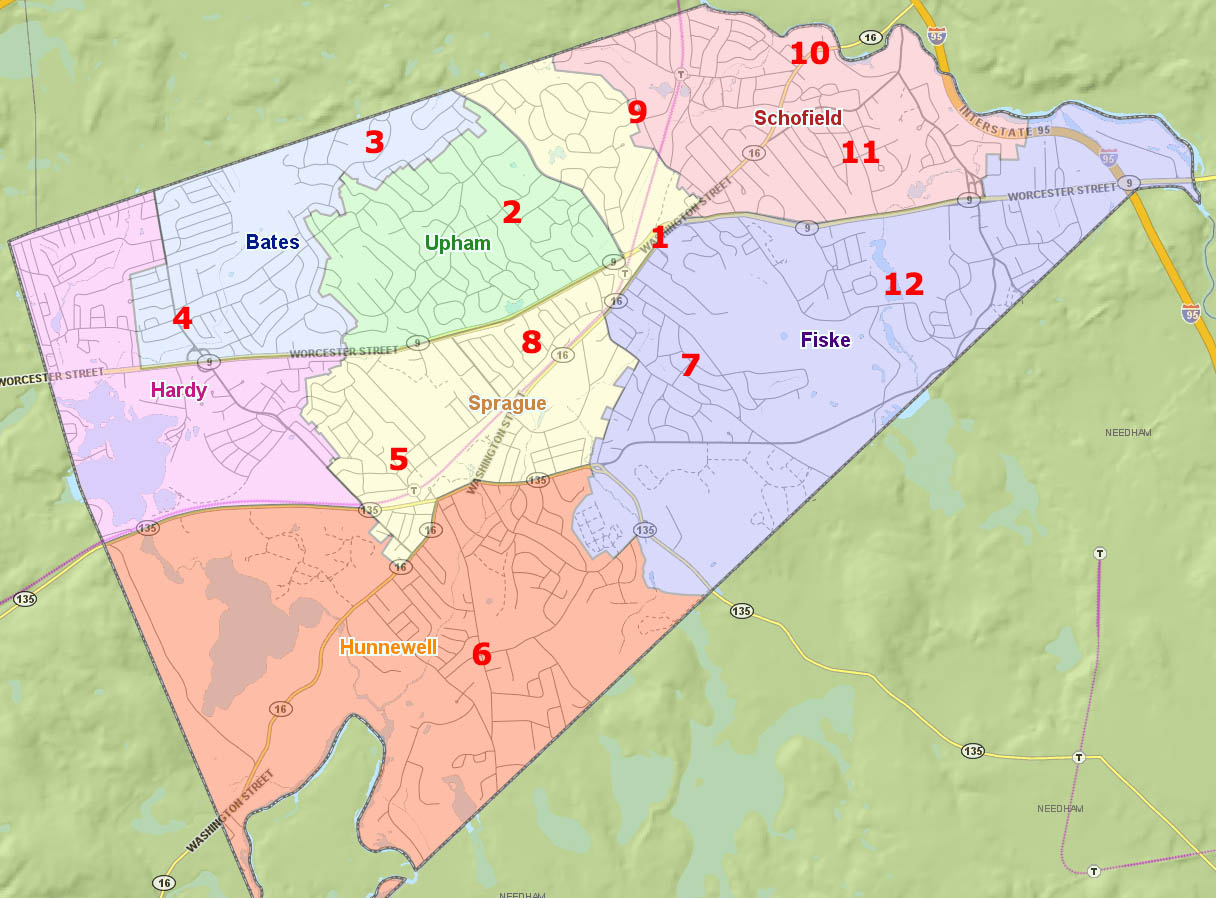 The Town of Wellesley is a suburban community just west of Boston that offers excellent educational, cultural, and recreational opportunities.
Incorporated in 1881, Wellesley had once been a small farming community that was a part of Needham and consisted of four separate villages: West Needham (now Wellesley Square), Grantville (now Wellesley Hills), the Fells, and Lower Falls. The transition of the town into its modern form actually began over 150 years agofollowing the arrival of the railroad.Almost immediately thereafter, wealthy businessmen from Bostonbegan to establish large country estates here. Soon these men became involved in Town affairs and used their wealth and influence to shape their half of Needham into the community that they desired, creating a significant discord with East Needham. By the late 1800s,the western half of Needham successfully petitioned the Massachusetts Legislature for independence. On April 6, 1881, Wellesley was incorporated.
Over the ensuing decades, this new town grew steadily, becoming one of the most desirable suburban communities outside of Boston. This growth, however, acceleratedgreatly in the 1920s and 1930s following the advent of the automobile, which allowed residents to commute more easily to the city.
Wellesley is now a medium-sized, ethnically diverse, and historical town with over 28,000 residents, mostly professionals living in owner-occupied, single-family, three to four bedroom homes. There are also upscale apartment complexes and duplexes. It is a town consisting of "urban sophisticates" and families with children who enjoy the stability of the area and the cultural offerings.
Wellesley has easy access to the MBTA, as well as to the Mass Pike and Route 128/95, making it a desirable place to live for families and commuters.
Additionally, Wellesley is a college town and is home to Wellesley College, Babson College, and Massachusetts Bay Community College. Olin College lies adjacent to Babson College in Needham.